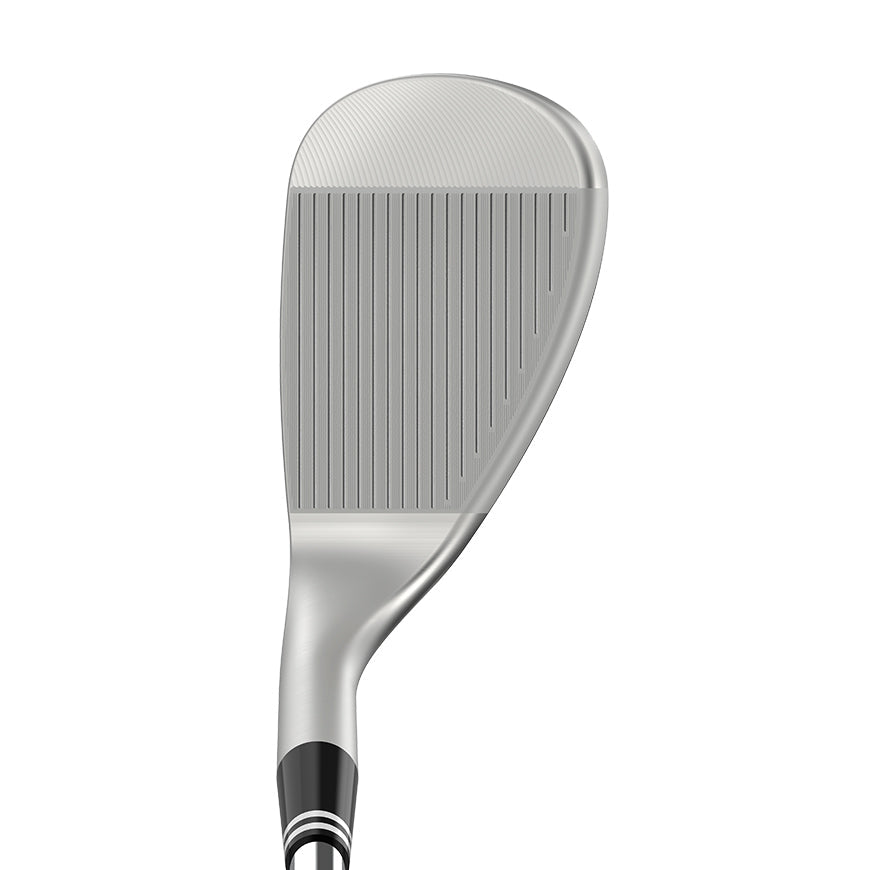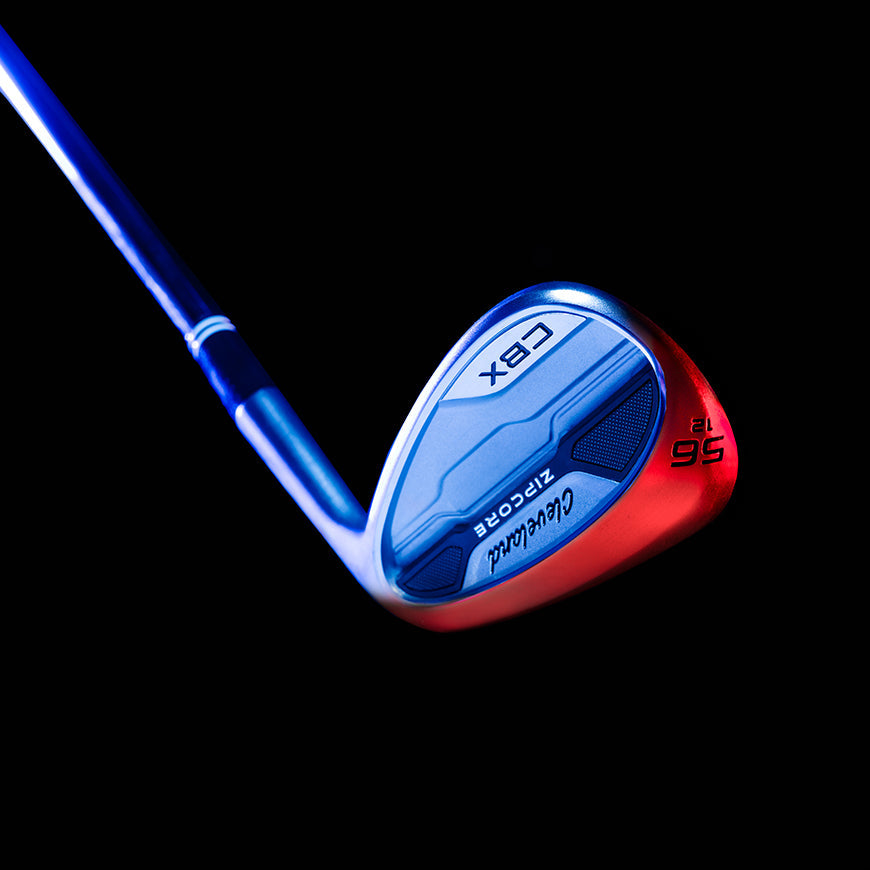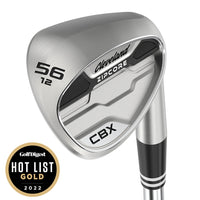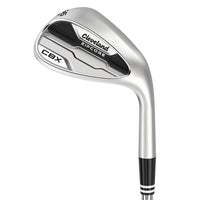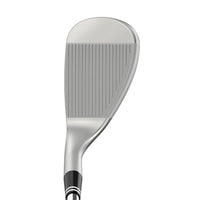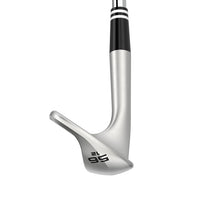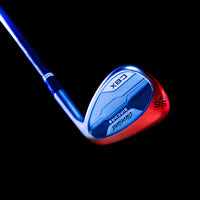 The Cleveland CBX ZipCore Wedge is a golf club designed for precision and control on the course. It features a ZipCore center of gravity that is positioned closer to the clubface for a lower, deeper center of gravity, which helps to generate more spin and control on shots. The wedge also has a V-shaped sole that allows for easy shot-making from a variety of lies, and a Cleveland Tour Zip Grooves design that provides maximum spin on approach shots. Overall, the Cleveland CBX ZipCore Wedge is a high-performance club that can help golfers improve their game and hit more accurate shots on the course.
stock shaft and grip may vary based on demand
CHUNK LESS, SINK MORE
All you wanna do is chunk a little less. Skull a little less. Duff a little less. CBX ZipCore helps you hit better shots around the green by striking it true and clean more often.
ZIPCORE
A lightweight, low-density core sits at the heart of the club. While reducing vibrations and perfecting center of gravity, it also boosts MOI for improved forgiveness on every shot.
HOLLOW CAVITY DESIGN
Weight in the toe with a hollow chamber near the heel makes a better, more balanced Wedge that's forgiving no matter where you strike the face.
SPINNER SHAFTS
Specially designed to enhance spin, Spinner shafts in steel and graphite are Wedge-specific components that give you an edge around the greens.
UTILIZIP GROOVES
Sharper, deeper, and closer together, UltiZip Grooves are more efficient at channeling debris and maximizing spin. Plus, there's two extra grooves per face for more groove contact across the board.
DYNAMIC SOLE
With V-, C-, and S-Shaped soles, CBX ZipCore has all the performance you'll need greenside. But don't sweat the choices, we made sole grinds easy. The Dynamic Sole changes by Wedge loft, so you'll automatically have the performance you need, when you need it.
GELBACK
A soft, vibration absorbing TPU insert improves feel so even miss-hits are buttery smooth.
Total 5 star reviews: 1
Total 4 star reviews: 0
Total 3 star reviews: 0
Total 2 star reviews: 0
Total 1 star reviews: 0
Design & Feel of Wedge
Rated 2.0 on a scale of minus 2 to 2
How does the wedge rank against competitors?
Rated 2.0 on a scale of minus 2 to 2
Spin Control
Rated 0.0 on a scale of minus 2 to 2
100%
would recommend this product
Reviews Loaded
Reviews Added